Running a successful business requires tedious and meticulous bookkeeping, making it essential to find the right qualified bookkeeper. Without a professional bookkeeper, businesses risk inaccurate record-keeping, mismanagement of funds, disastrous audits, and severe legal consequences. Finding an experienced and knowledgeable bookkeeper is essential for any business to reach its fullest potential and remain compliant with the law.
In this post, we will discuss the qualifications of a good bookkeeper and what to look for before hiring one.
Qualifications of a Good Bookkeeper
When seeking out professional bookkeepers, there are certain qualities you should consider looking for.
Educational Qualifications
In the United States, bookkeepers typically possess an associate or bachelor's degree in accounting. Bookkeepers are often required to have an understanding of basic accounting principles and concepts as well as strong organizational and communication skills and a few technical skills.
Furthermore, most employers also require that professional bookkeepers be familiar with relevant laws and regulations related to financial transactions such as tax codes and payroll laws. Additionally, knowledge of bookkeeping software programs like QuickBooks can be beneficial to make sure all financial data are properly kept up-to-date on a secure online platform.
Some but not all business owners require certification from organizations like the American Institute of Professional Bookkeepers (AIPB). Ultimately, business owners need to seek out certified bookkeeper applicants who meet their qualifications when hiring a new employee for this position.
Relevant Work Experience
Work experience is an important part of helping a business achieve success. It provides you with insight into the candidate's skills, bookkeeping knowledge, and abilities that they may not otherwise have access to.
Additionally, work experience allows candidates to demonstrate their ability to work as part of a team or independently on projects. By having relevant work experience, applicants are demonstrating their dedication and commitment to their career goals and your company's success.
Having relevant work experience allows you to gain a better understanding of what kind of employee they will be if you hire them.
Companies want bookkeepers that already possess some knowledge about the bookkeeping career they are applying for so that they don't need extensive training before being able to make meaningful contributions on the job.
Work experience also shows you their commitment level and how long they plan on staying at the company should they get hired. This helps you decide if investing in hiring someone new is worth it or not since turnover can be costly for businesses in terms of time and money spent recruiting new workers each year.
Additionally, having related work experience can help applicants stand out from other candidates who don't have any experience in the field. Showing you that they already possess some knowledge, skills, and abilities related to their bookkeeping career can help you identify those that are ahead of other job seekers who may not be as qualified for the position.
Strong Organizational Skills
Organizational skills are also essential for bookkeepers as they need to be able to handle large amounts of financial data and information without getting overwhelmed. Good organizational skills help bookkeepers stay on top of their tasks and prioritize their responsibilities to keep their financial transactions up-to-date and accurate. They should also be able to manage multiple projects efficiently, maintain financial records, and keep track of deadlines without missing any important details.
It is important for bookkeepers to bookkeepers need to have to effectively handle the toed of them, such as reconciling bank statements or preparing financial reports.
Without good organization skills, these tasks can quickly become overwhelming and bookkeepers could end up making mistakes or missing deadlines. Good organizational skills are essential for bookkeepers to stay on track and ensure that all of the business finances are accurate.
Attention to Detail
Bookkeepers also need to have excellent attention to detail to be successful at their job. They should be able to review the company's finances and pick out any discrepancies or errors that may be present. Additionally, bookkeepers need to be able to pay close attention to detail for data entry into their system for it to remain accurate and up-to-date and for tax planning.
Good attention to detail is also important if a bookkeeper needs to investigate why an error occurred or if they need to track down missing information. Without the ability to pay close attention to detail, bookkeepers may end up overlooking something important or make a mistake that could cost the business money.
Good communication skills are also qualities of a good and successful bookkeeper as they will need to be able to work with other members of the accounting team to share information and ensure that everyone is on the same page.
Having good communication skills also helps bookkeepers keep their clients informed of any changes or updates, as well as answer any questions they may have. Additionally, having strong communication skills is important if a bookkeeper needs to explain complex financial concepts to their clients who may not be familiar with the subject matter.
Familiarity With Accounting Software
Bookkeepers must have a good understanding of accounting software as this will help them keep track of their records more efficiently and accurately. Bookkeepers should be familiar with different types of accounting software to find the right computer skills for their business. Being able to use various kinds of software helps bookkeepers save time by quickly entering data and generating reports.
Having familiarity with accounting software can also help bookkeepers identify any errors that may occur in the system or find missing information if needed. Bookkeepers should be able to use different kinds of software to provide their clients with accurate financial records and make sure all deadlines are met.
What to Look for in a Good Bookkeeper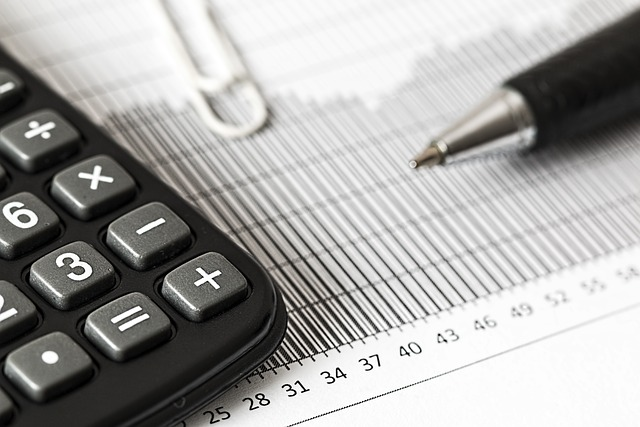 When looking for a qualified bookkeeper, employers should consider the following:
Availability and Flexibility
Availability refers to a bookkeeper's willingness to be available when needed. Bookkeepers need to have the flexibility to accommodate their client's needs and adjust their schedules as necessary. Additionally, they should also make sure they are available during business hours to answer any questions or address any concerns that may arise.
Ability To Handle Confidential Information
Bookkeepers must be able to handle confidential information with the utmost discretion, as they will often be dealing with sensitive financial statements. They must also have an understanding of data protection and privacy laws so they can ensure that all client information is kept secure.
Professionalism and Ethics
When looking for a good bookkeeper, it is important to find someone who is professional and ethical. Bookkeepers should follow all industry regulations and standards, as well as maintain a high level of integrity when it comes to handling the company's financial situation.
Knowledge of Relevant Laws and Regulations
Good bookkeepers must have an understanding of the relevant laws and regulations associated with operating a business to ensure that their client's financial records are compliant and up-to-date. This includes problem-solving skills and the necessary knowledge of tax laws, accounting standards, and other relevant regulations.
Positive Client Testimonials and References
Employers should also look for positive client testimonials or references when looking for a good bookkeeper. Reading reviews or speaking to past employers can give employers a better idea of how reliable and efficient a bookkeeper is.
Importance of Finding a Good Bookkeeper
Having an experienced, knowledgeable, and reliable bookkeeper is essential for any business. A good bookkeeper can help keep finances organized, ensure compliance with laws and regulations, and provide valuable insights into the financial health of the business. Additionally, a bookkeeper can help make sure that all deadlines are met and taxes are filed on time. Having a good bookkeeper is an investment that can save businesses both time and money in the long run.
Additionally, businesses need to hire a qualified bookkeeper as this will help reduce errors or discrepancies that could cost the business money. Hiring a qualified bookkeeper can also help businesses stay on top of their finances and make sure that all deadlines are met.
Partner With The Best Bookkeeping Firm in Texas
Ultimately, businesses should partner with the best bookkeeping firm in Texas to ensure that their financial statements are accurate and up-to-date. A professional bookkeeping firm will help businesses save time and money while providing experienced and knowledgeable professionals who understand the importance of accuracy and confidentiality. With the right bookkeeping firm, businesses can be sure that their financial records are in the best hands.
Williamson Tax & Bookkeeping provides comprehensive bookkeeping services to various businesses and industries in Texas. Our team of experienced professionals is dedicated to helping our clients stay organized and on top of their finances. Contact us today for more information about our services.